If you want a detailed step-by-step guide on how to make and perform with Band-in-a-Box backing tracks, have a look at my eBook "Band-in-a-Box 101: A  beginners guide to making and performing with Band-in-a-Box backing tracks"
Hello music makers. I hope you are having a very productive 2018 so far.
For this month's blog post I thought I would address a much loved feature in Band-in-A-Box that I use on almost every song and backtrack that I make. In this post I am going to describe how I use the "Song Titles database" to create a cover song. In a future blog post I will write about how I use the feature for my original songs.
This incredible feature of Band-in-a-Box helps you choose the right style for your project from the hundreds of pre-programmed and pre-mixed styles available.
Please note; In order to really take advantage of this feature you need to have purchased all of the Band-in-a-Box styles. That means you will need to have purchased the "Ultra" or "Audiophile" versions of Band-in-a-Box. The "Xtra Styles" are also well worth purchasing if you use a lot of the styles (like I do).
Here is a cover I did recently for a site called Cover in a Week  of Bob Marley's "Is this Love".
And here is how I did it.
Step 1: Open up Band-in-a-Box and select "The Style Picker" option. Choose the first option "Browse all styles"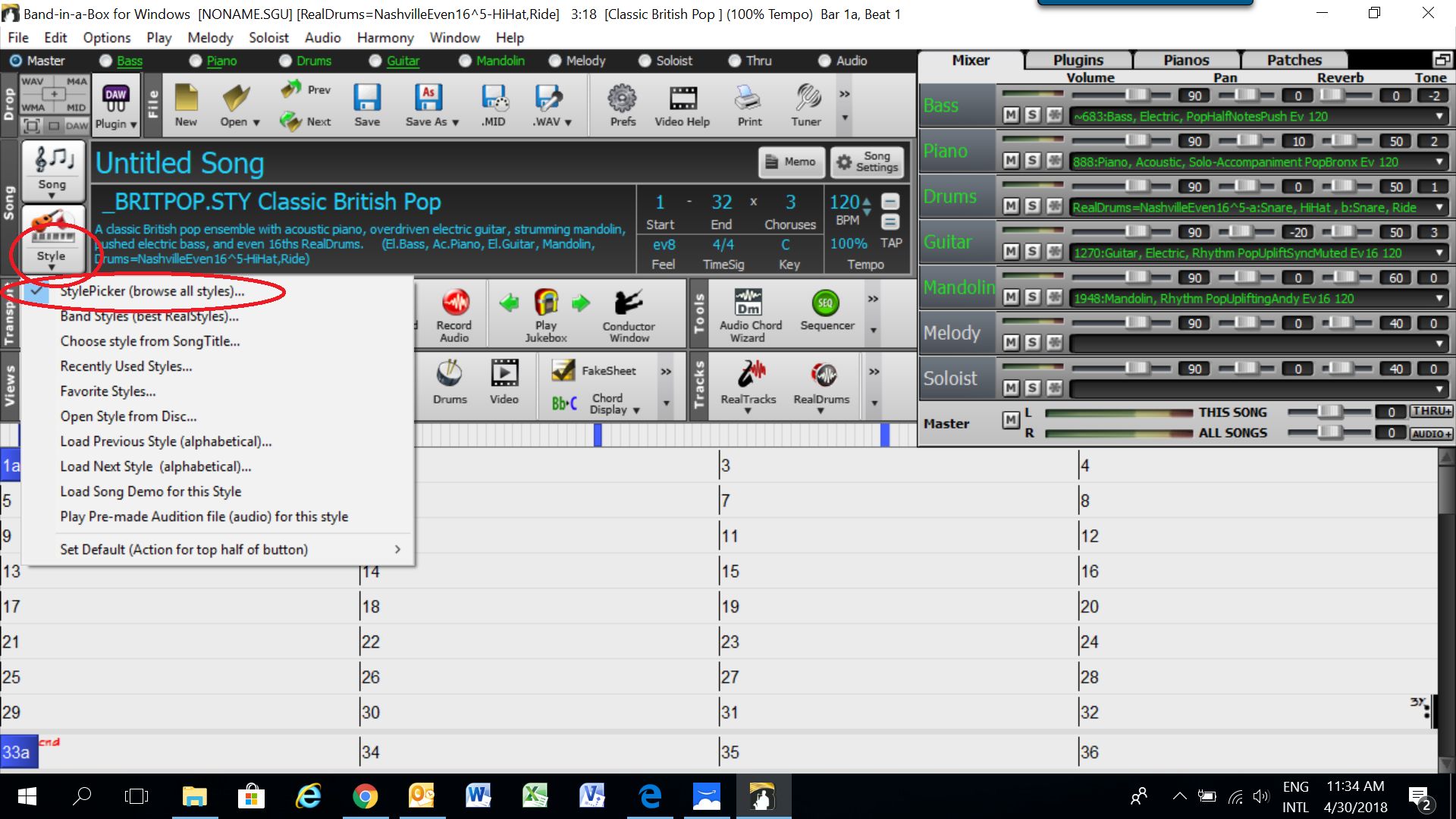 Step 2: Select the "Clear"button to get rid of any style selections you may have already made.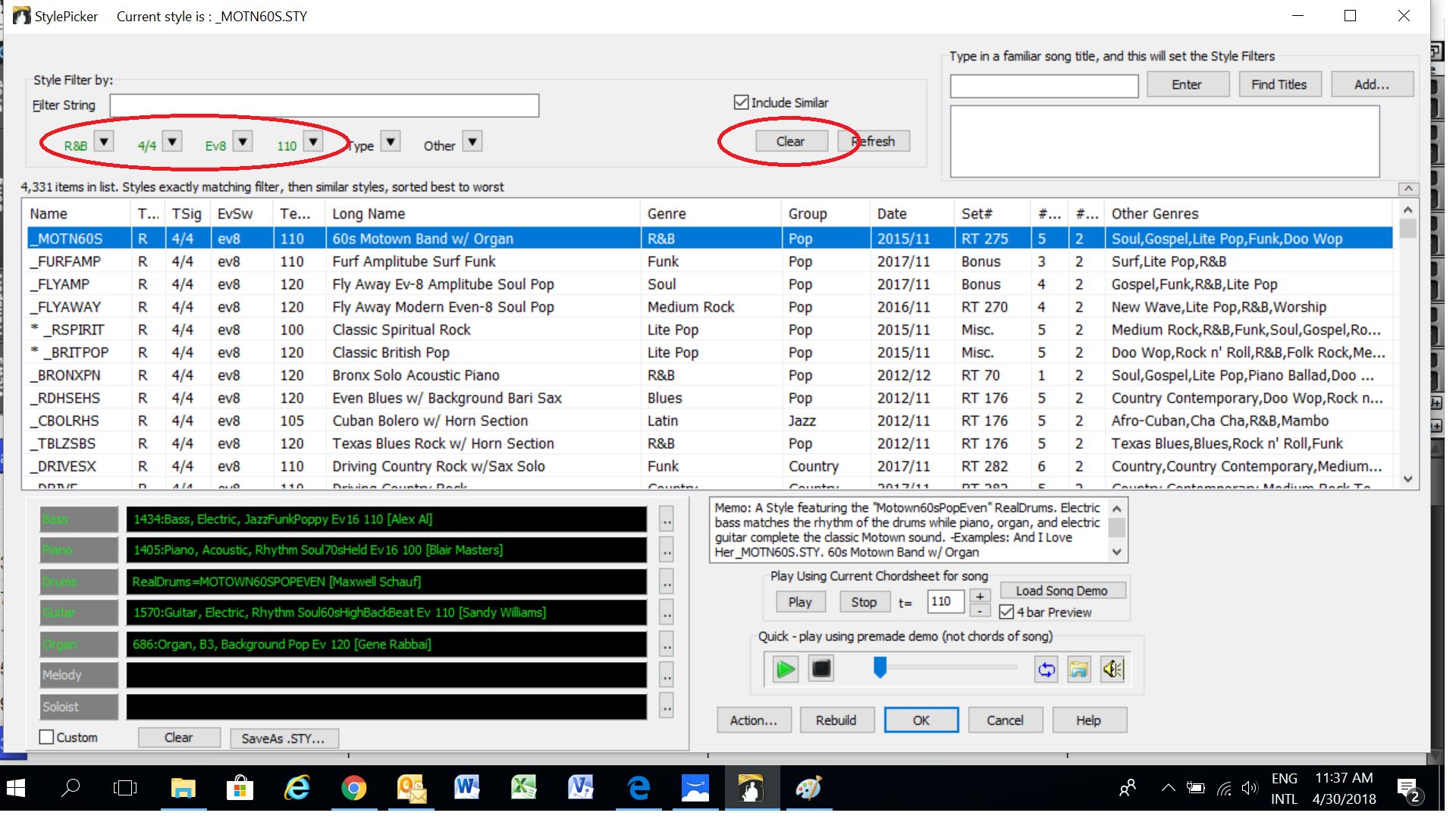 Step 3: Type in the name of the song you want to cover. In this case, "Is This Love". Select the version you want from the list (in my case it was the Bob Marley version) and press enter. You will see that Band-in-a-Box has automatically put some style filters in for this song. In this case, "Reggae", "4/4", "Swing" and "125". It then displays a list of suitable styles. You can now audition each one until you find something that takes your fancy. I liked the sound of the "Folk Swing with acoustic guitar" so I chose that one.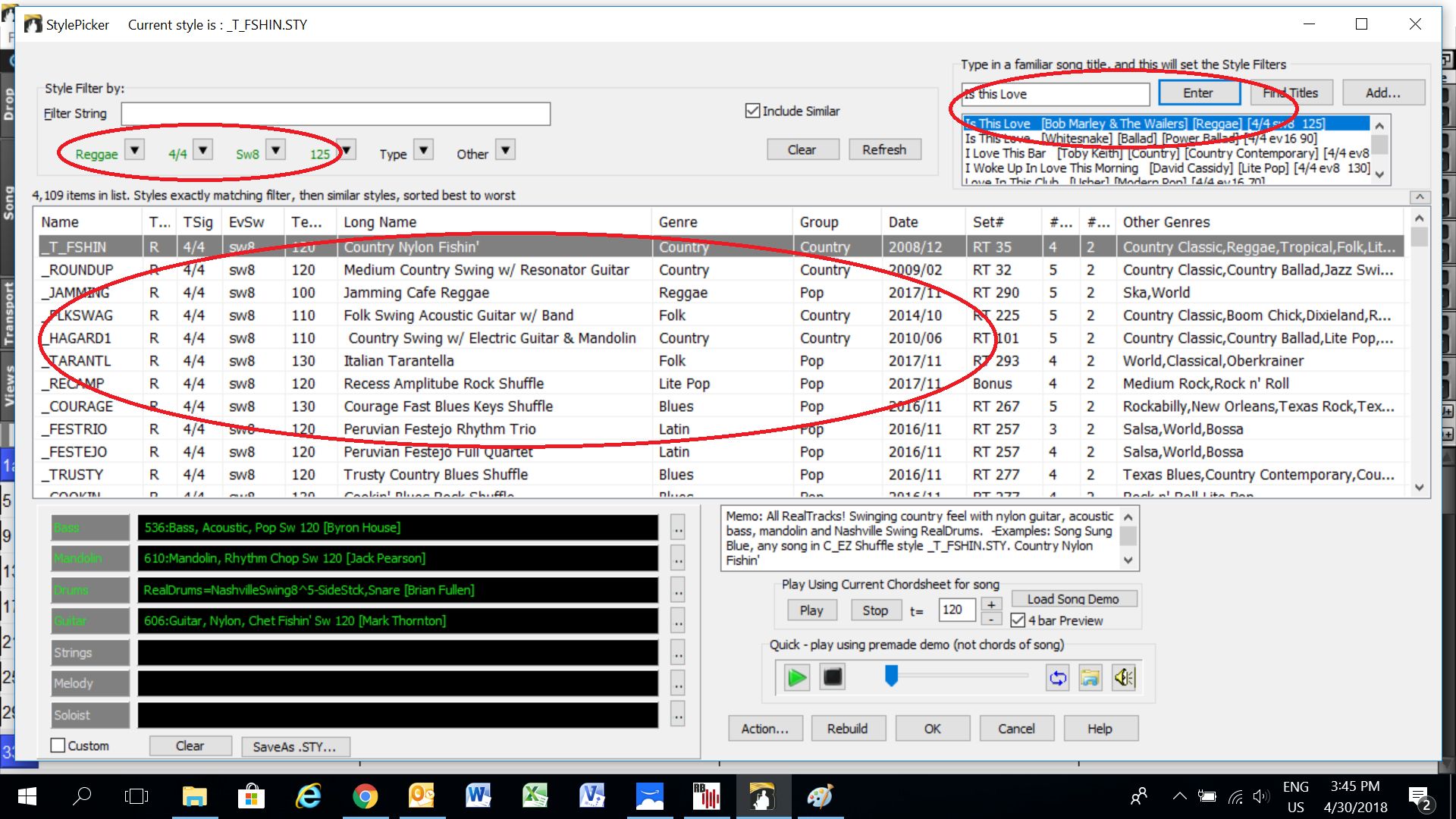 Step 4: You can now type in the key, chords and tempo of your song into Band-in-Box and also make changes to the instruments selected (if desired).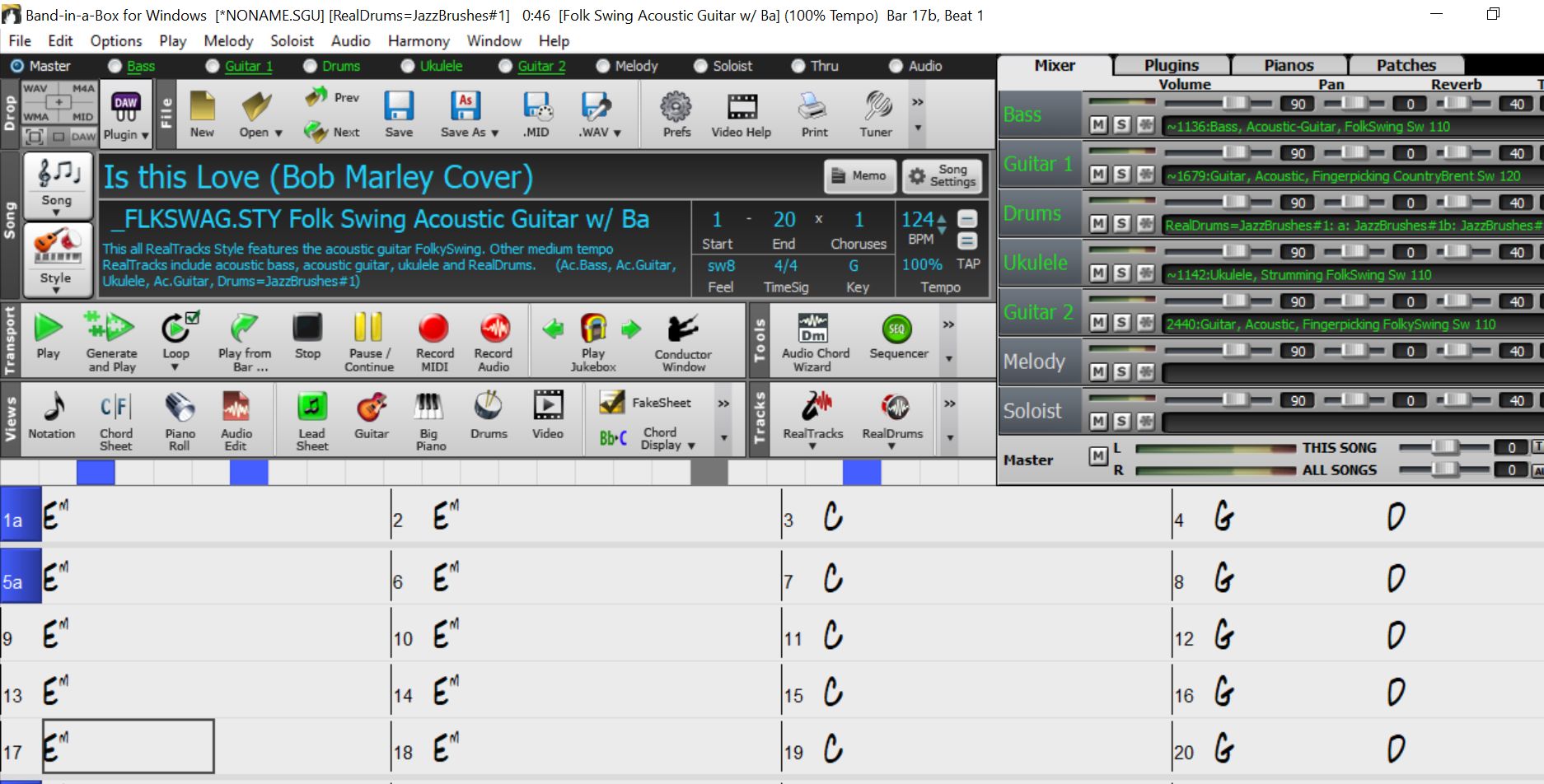 Step 5: The final stage is to record your vocals and mix the track. I do all of my recording, arranging and mixing in RealBand but of course you can do it in any DAW of your choice or even inside Band-in-a-Box itself.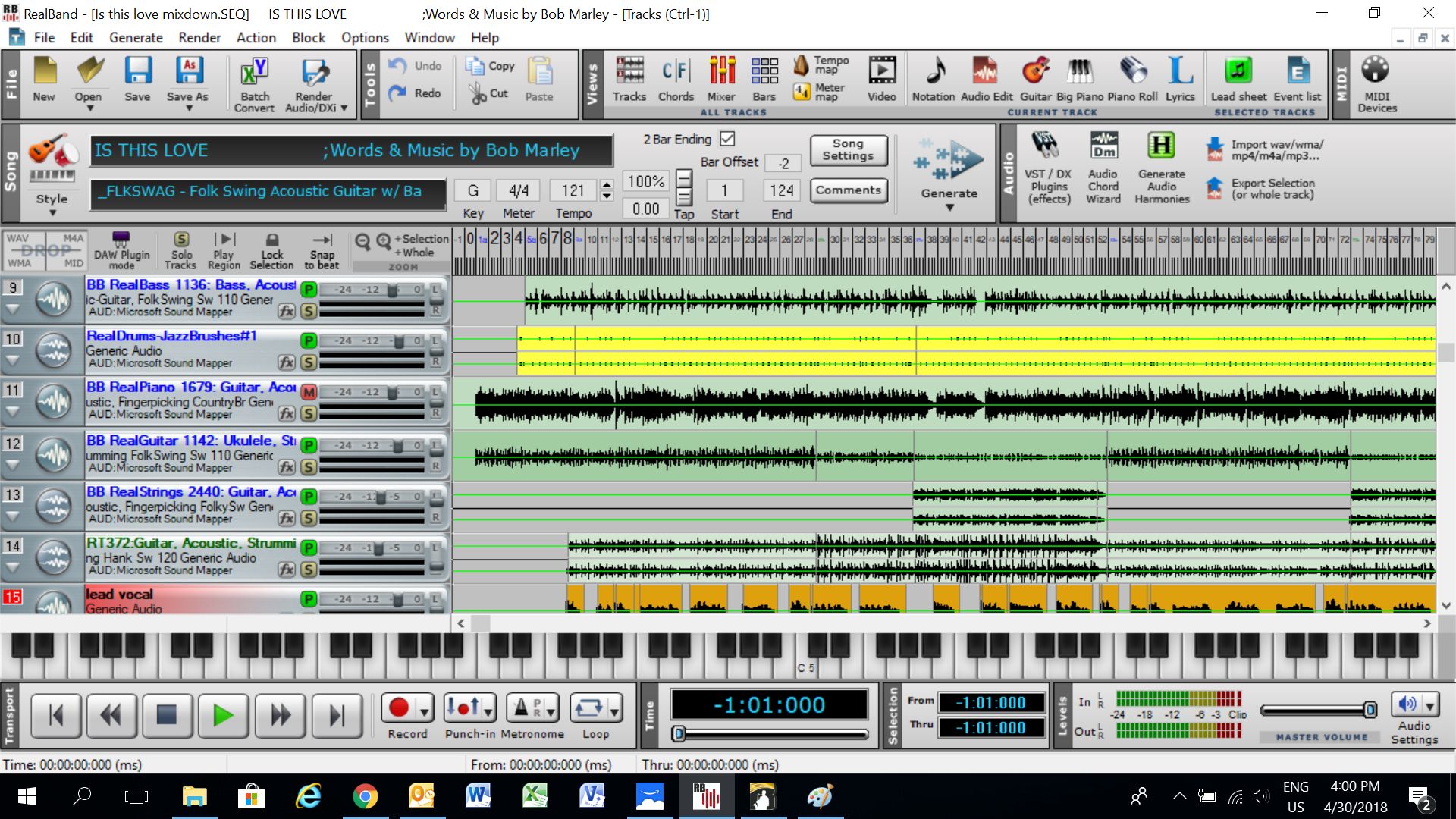 I would love to hear how you have successfully used the "Song Title database" and I would also like to hear your covers.
Have a wonderful and musical May.
Joanne Cooper